It's Understood's learning programs are designed to develop top-notch communication skills by offering both theory and practice in a safe and supportive setting.
Based on your group's needs, we combine modules around these themes.

Talk To Me
 Face-to-face communication meets emotional intelligence at work – a way to build effective teams.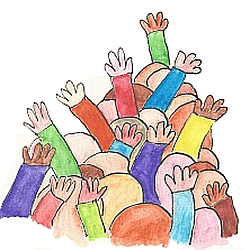 Present To Me
 Use effective presentation skills to capture the attention of audiences of any size.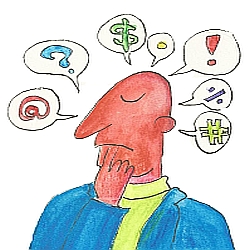 Communication Styles
 Identify and manage four distinct personal styles that shape how we act and react.
What's worse than training your workers and losing them? Not training them and keeping them.
     – Zig Ziglar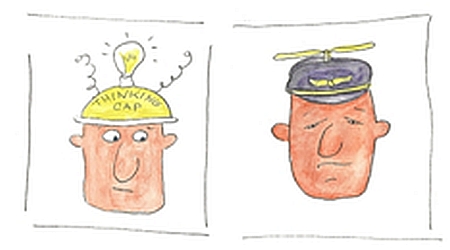 Zig's right. Giving people opportunities to improve their skills not only makes them better at their work, it also helps them enjoy it more.
Opportunity for personal and professional growth ranks as one of the top reasons people stay with an organization.
Whether you're an employer, an employee or an independent business owner, you know the importance of good communication in both business and life. Communication competence and confidence are a powerful combination in today's competitive environment.
Effective face-to-face communication is a learned skill – but not one they teach us in school. We believe it's never too late to learn.

Need a shorter program? Our Lunch'n'Learn, keynote talks and conference sessions may be just what you need. These can be delivered in one or two hours.
Communication Styles – Employing and Enjoying Our Differences
Less Busy + More Effective = Personal Kanban (Or How Sticky Notes Can Save Your Sanity)
Appreciative Inquiry: Overturning Our Problem Bias
People Stuff for Geeks: Moving from Output to Impact
Make Meetings Matter – Getting Together to Get Things Done
Communication Kata – Deliberate Practice for Shared Understanding
Renovation Not Transformation: Don't Make Change Harder Than It Is
This App Won't Work on my O/S: Shifting Mindsets for Team Success
If You Can Talk, You Can Speak – Taking the Scary out of Public Speaking
Talk To Me – Conversation is your Most Powerful Business Tool
Coach, Mentor, Facilitate, Teach – What's the Difference and How Can I Do It?
Can We Talk? Supporting a Conversation Culture
It's a winner!
Communication Styles won a 2014 Award of Excellence for Communication Training in the International Association of Business Communicators (IABC) "Virtuoso Awards."
Discover YOUR Communication Style
Sign up for the Styles Assessment and download our free report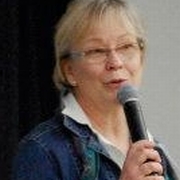 Some of Sue's Conference Talks
Communication Styles: Employing and Enjoying Team Differences
Toronto Agile Community Meetup Group, May 2016
Software Development and Evolution Conference 2015 (SDEC15)
Agile Tour Montreal 2014
Agile and Beyond 2014
Comunitech Lean/Agile Peer2Peer Network 2014
Agile Tour Toronto 2013
Employee meetings for D2L, FedDev, Cambridge Idea Exchange and others
Personal Kanban = Less Busy + More Effective
International Association of Business Communicators (IABC) World Conference 2014
Canadian Conference on Developmental Disabilities and Autism (CCDDA) 2015
People Stuff for Geeks: Shifting from Output to Impact
Toronto Agile Community Conference 2016
Gatineau-Ottawa Agile Tour (GOAT) 2016PRDC Deliver, Winnipeg 2016*
Agile + Beyond, Ann Arbor 2016*  (with Declan Whelan)
Agile 2016, Atlanta*  (with Shawn Button)
* as Empathy for Engineers
Growing Coaches: Developing Coaching Capability in Your Organization (with Shawn Button)
Toronto Agile Community Conference 2016
Project World 2016, Toronto
Better Software/Smarter Agile, Orlando 2015
Renovation, Not Transformation: Don't make change harder than it is
Agile and Beyond 2015, Dearborn  (with Ardita Karaj)
Communication Kata: Deliberate Practice for Shared Understanding (with Andrew Annett)
Agile 2013, Nashville
Agile Tour Montreal 2013
Agile + Beyond 2014
Get the Story before you Write the Story: Reporters' tips for software professionals
Agile + Beyond 2015, Dearborn
Kitchener Waterloo Software Quality Association (KWSQA) 2015
Gatineau-Ottawa Agile Tour (GOAT) 2014
Appreciative Agile: Overturning our problem bias
Communitech Lean/Agile Peer2Peer Network 2015
Gatineau-Ottawa Agile Tour (GOAT) 2015
Am I Agile Yet? How individuals gain by adopting an agile stance
Software Development and Evolution Conference 2015 (SDEC15)
Gatineau-Ottawa Agile Tour (GOAT) 2015
Find, Keep and Make the Most of Your Organization's Volunteers
Kitchener Octoberfest Committee 2014
International Association of Business Communicators, Canada East 2013
Coaching 101
Communitech Coach Circle Peer2Peer Network 2015
Do Your Product Owners Speak a Foreign Language?
Agile Tour Montreal, November 30, 2017 (With Marilyn Powers)
Heroes Are Expensive: Extinguishing the Firefighting Culture
Scrum Gathering Canada, Toronto, 2018
Agile + Beyond, Ann Arbor, 2018
Agile 2018, San Diego
Prairie DevCon Deliver 2018, Winnipeg
KWSQA March 2020
Lean-Agile Peer2Peer, Waterloo, March 2020
Being Understood while we Wait for the Babel Fish (a.k.a. Plain Talk for Geeks)
Agile + Beyond, Ann Arbor, 2018
Making Our Mark!: Drawing Together to Enhance Collaboration
Agile 2018, San Diego (with Ellen Grove)
Lean Agile Scotland, October 2018 (with Ellen Grove)
Prairie DevCon Deliver 2018, Winnipeg
Montreal Agile Tour 2018 (with Ellen Grove)
Gatineau-Ottawa Agile Tour (with Ellen Grove)
Facilitation: The 21st Century's Key Business Skill
Agile Day, Manulife, Waterloo Ontario 2018
Navigating the White Space: Using the Power of Social Networks for Change
Gatineau-Ottawa Agile Tour 2018 (with Jason Little)
Make Meetings Make Sense (Even when You're NOT the Facilitator)
Gatineau-Ottawa Agile Tour 2019
Addressing the Agile Elephants in the Room
Agile Toronto Meetup Quicktalk – October 2020
You can find slides from many of Sue's talks at Slideshare – https://www.slideshare.net/CommunicationCoach