Once in a while, if you are very lucky, you get a gigantic dose of brain candy. That was my experience at Agile 2013,  a five-day gathering of smart and thoughtful individuals working to find new ways to work, particularly in the realm of software development.
This was an enormous conference, twice as large as anything I'd been to and twice as long. There were more than 1,700 people registered for five days of non-stop idea sharing. In every time slot, there were over a dozen sessions to choose from. That didn't count the unscheduled 'open jam' sessions and lively discussions during the breaks.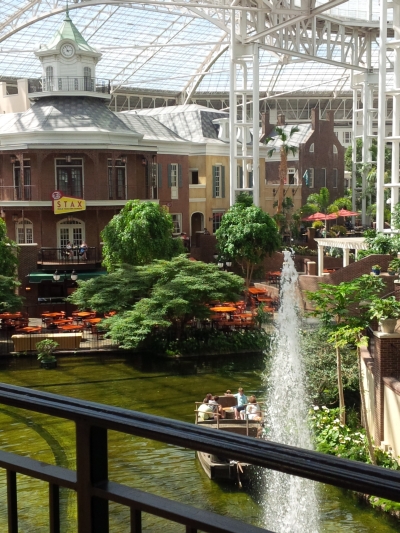 And don't forget the parties. We were, after all, in Nashville. Music City. Honky Tonk Heaven.
It took place in a hotel that could pass for an amusement park. The Gaylord Opryland Conference Center is a massive biodome-like structure with islands, rivers, jungles and other distractions. Rooms are in at least five distinct buildings connected by meandering paths on several levels. It's one thing to be lost in a new city. But to be lost in your own hotel? Every five minutes? Our hotel map would prove to be as important as our room keys.
This could have been a ticket to overwhelm. Instead, it was a most exquisite learning experience. Inspired by the Agile Manifesto, this is a community that spends its days promoting collaboration, pairing discipline with creativity, trying to create more people-centric work situations, and learning.
So what did I take away from this adventure that might be useful for readers of this blog? (more…)