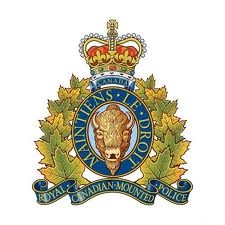 "She gets up and pours herself a strong one & stares out at the stars up in the sky – then takes a taxi because she doesn't drive impaired."
That's just one of many tweets posted by the Royal Canadian Mounted Police in Newfoundland (@RCMPNL) on July 13, when The Eagles were headlining at the annual Salmon Festival. An outdoor party featuring five big name bands is bound to attract an exuberant and boisterous crowd – some of whom might have their wits dipped in alcohol.
Rather than get all preachy-teachy on the subject of driving safely, the Mounties took their message – and a sense of humour – to Twitter. They cleverly wrapped their message in lyrics from Eagles hits. Here are just a few.
"Already Gone" to see the Eagles at the Salmon Festival? Traffic is heavy. Take your time. RCMP members are patrolling the TCH.  [Trans Canada Highway]
Keeping some "Fast Company" on your way to see The Eagles at Salmon Festival? RCMP members will be watching for speeders. Take your time.
It's going to be a "Heartache Tonight" if the RCMP pulls you over for impaired driving at Salmon Festival. Designate a driver.
"You can't hide your lyin' eyes" If you're driving impaired at Salmon Festival the RCMP will find you.
Jail is no "Hotel California" Enjoying Salmon Festival? Designate a driver, take a taxi or walk. Don't drink& drive.

(more…)