Helping you talk with teams when things are changing – that's our focus . . .
. . . because conversation is the most powerful tool we will ever have
Training
When you and your team need to hone your communication and collaboration skills, our practical learning programs can help you improve your interaction and effectiveness. We believe conversation is the most powerful business tool we will ever have. That's why it's our specialty. We help you build better, saner, more productive workplaces. If people can't talk together, they can't work together. And if they can't work together, they can't change things for the better. We take – and teach – a coach approach to communication. Coaching draws out the best in people and helps them make the most of the resources they have. Organizations invest heaps of money and energy in formal communication (publications, presentations, broadcasts, intranets, social media and more). Yet they pay almost no attention to informal, face-to-face communication that's so necessary to get things done. We say it's time to step out from behind the communication tools, look people in the eye and hold a real conversation. Our approach has been developed over 20 years of formal and informal study of communication and teamwork. We've seen it work in a variety of settings – service departments, cross-functional teams, complex technology projects, call centres – even places where the workers are volunteers. Our experience is augmented by recent discoveries about how the human brain works. We can develop training just for you – or see our list of programs.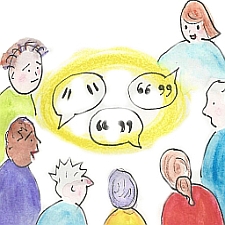 Facilitation
When you're looking to achieve specific goals with your team, a skilled outsider can spark thoughtful and useful dialogue in groups. It's hard to drive and navigate at the same time. That's why there are two people in a rally car. The same is true for a critical meeting. Whether your goal is to make a decision, set direction, resolve an issue, gain commitment or get client feedback, if you want to focus on the content, it helps to have someone else attending to the process. As process facilitators, we make sure the meeting's purpose is clear, the right people are present, and there's a process in place to guide the discussion. We start by working with you to determine your group's needs and the desired outcomes for the meeting. We then design a process to reach those outcomes and provide a trained – and neutral – facilitator to keep the meeting on track and the discussion productive while you participate fully. Our facilitation enables the participants to analyze issues, make decisions and solve problems as a group. In addition to process facilitiation, we can offer specialized forms of facilitation such as Open Space Technology and Appreciative Inquiry. We also teach a facilitation course, aligned with the competencies of the International Association for Facilitation and the ICAgile learning objectives for the ICP-ATF Agile Team Facilitation certification.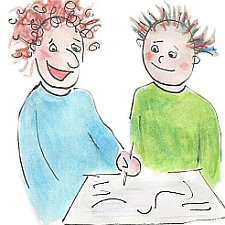 Coaching
When you want to make significant positive change in your work or your life, a coach can help you think things through and do it. We help individuals and teams unlock their potential to be amazing. We work together to determine and clarify your goals and develop and support a plan to help you to reach them.  It's a unique and confidential partnership focused on how to do what you want to do. When you work with a coach:
You give yourself a better chance of succeeding.
You discover and build on your strengths.
You fine-tune your skills.
You notice when you're getting in your own way – and then get out of it.
Whatever game you are playing in life, you will play better with a coach. Find out more about our coaching. We're also certified to use some powerful assessments.
Speaking
When you need someone to talk to your audience about effective communication we're here to help. Sometimes, ideas just sound better when people hear them from an unbiased outsider. A speaker who has the knowledge and content and can deliver it with a punch can leave your audience inspired and ready to take action. We love sharing our ideas about conversation, personal effectiveness and workplace communication with others. Whether it's a conference talk, a "lunch'n'learn" session, or a keynote for your corporate meeting, we work with you to provide content that's relevant to your audience and industry and deliver it in a style that keeps your audience energized and involved. To learn more about our conference sessions, keynotes and Lunch'n'Learn topics, visit our Training + Speaking page.
What's your Communication Style?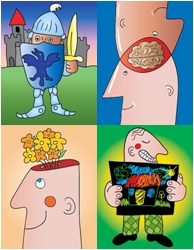 Sign up for the Communication Styles Assessment (and our occasional newsletter)
Read Sue's latest book
Learn more or buy as paper or ebook
"ROCKED IT!!! Received comments like, "That was awesome," and "Wow, you're such a good speaker!" (Imagine, ME a good speaker…I'm still laughing at the thought) Thank you! Thank you! Thank you! Put that on your website sister. Two hours with you and I go from, "That was pretty good," to this!" Carol Glover
"Thank you so much for speaking to OWIT on "Face-To-Face Communication At Work." Communicating is something we all need to know how to do better and I can't imagine anyone could do a better job helping us learn. You were terrific." Merrilyn Johnson
"I just wanted to thank you for the superb coaching you have provided me over the past few months. Your style is welcoming, warm and curious and your questions are thought provoking. They have enabled me to see and embrace new perspectives. Our coaching has been a valuable resource in trying to find ways to communicate my thoughts, ideas, and needs to myself and others."
Kimberly Robinson, RN, BSN, IAC-MMC
"Sue is a great speaker with an impressive depth of knowledge in interpersonal communication. Effective exercises. Great handouts." "Loved the emotional, expressive language, the feeling that you were speaking to each of us individually. Great involvement." "Dynamic, interactive. Great breakdown of different styles. Delivered in "drips." Overall, great presentation, well polished." Anonymous participation feedback from a conference presentation.