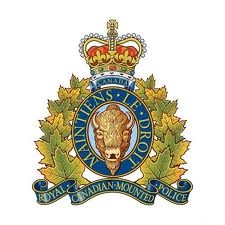 "She gets up and pours herself a strong one & stares out at the stars up in the sky – then takes a taxi because she doesn't drive impaired."
That's just one of many tweets posted by the Royal Canadian Mounted Police in Newfoundland (@RCMPNL) on July 13, when The Eagles were headlining at the annual Salmon Festival. An outdoor party featuring five big name bands is bound to attract an exuberant and boisterous crowd – some of whom might have their wits dipped in alcohol.
Rather than get all preachy-teachy on the subject of driving safely, the Mounties took their message – and a sense of humour – to Twitter. They cleverly wrapped their message in lyrics from Eagles hits. Here are just a few.
"Already Gone" to see the Eagles at the Salmon Festival? Traffic is heavy. Take your time. RCMP members are patrolling the TCH.  [Trans Canada Highway]
Keeping some "Fast Company" on your way to see The Eagles at Salmon Festival? RCMP members will be watching for speeders. Take your time.
It's going to be a "Heartache Tonight" if the RCMP pulls you over for impaired driving at Salmon Festival. Designate a driver.
"You can't hide your lyin' eyes" If you're driving impaired at Salmon Festival the RCMP will find you.
Jail is no "Hotel California" Enjoying Salmon Festival? Designate a driver, take a taxi or walk. Don't drink& drive.
"I can't tell you why" some people drink & drive but we can stop them. At Salmon Festival? Don't let friends drink & drive.
Enjoying "Life in the Fast Lane" on your way to Salmon Festival? Check your rear view mirror. The RCMP are behind you.
"New Kid in Town?" The RCMP police Grand Falls Windsor & they brought in extra patrols for Salmon Festival weekend. So don't drink & drive
Are you one of those drivers who "Tale it to the Limit?" The RCMP is looking for aggressive drivers on the way to Salmon Festival.
"Up ahead in the distance, I saw a shimmering light. My heart grew heavy & my sight grew dim. I had to stop for the night." Don't drive tired.
"It's a girl my Lord in a flat-bed Ford slowin' down to take a look at me" If she's a designated driver jump in! Don't drink & drive.
It's too early to tell if the campaign was a success. It sure caught a lot of attention judging by the retweets and positive comments, such as "I'm not at Salmon Festival, but I'm enjoying the tweets from @RCMPNL" and "@RCMPNL Safe to say you won Twitter today. Amazing work. Genius engagement." I have to agree.