Password Protected
To view this protected post, enter the password below:
"Running good meetings is THE most important thing we do. I can't understand why more people don't understand that."
So says a Scrum Master (and wise colleague) I spoke with recently. I was explaining (OK, complaining) that I can fill a coaching course in a few days, but there seems to be less appetite for facilitation workshops. And why would that be so?
"Maybe nobody knows what facilitation is," said my friend. "Could you rebrand it?"
HARNESS THE POWER OF THE GROUP
If team or group members have to set direction, make decisions, plan collaborative action, solve a problem or sort out an issue, someone trained in facilitation is a huge help. Good facilitators know how to create conditions where people can share ideas, express opinions and discuss them in a productive way. Facilitators develop and follow a process that encourages participation, discovery, discussion, deliberation and good decisions. In short, good facilitation helps people think better together.
As the role of leaders and managers evolves from giving directions to setting direction, and from taking control to giving control, these skills become increasingly important. A facilitative leader can harness the power of the group.
A facilitator helps a group free itself from internal obstacles so a meeting's desired outcome can be pursued efficiently and effectively. Chinese philosopher Lao-Tse described this, over 2,400 years ago. "A good leader is best when people barely know that he leads. A good leader talks little, but when the work is done, the aim fulfilled, all others will say, 'We did this ourselves.' "
In a more recent century, Tom Kayser wrote in his book, Mining Group Gold, "In the purest sense, when wearing the 'facilitator's hat,' an individual acts as a neutral servant of the people. By that I mean that the person focuses on guiding without directing, bringing about action without disruption, helping people self-discover new approaches and solutions to problems, knocking down walls that have been built between people while preserving structures that are of value and, above all, appreciating people as people. All of this must be done without leaving any fingerprints."
Facilitation skills create and maintain an environment or "container" for the group, where productive discussions can lead to good decisions. In other words, meetings don't waste people's time.
Our next workshop takes place APRIL 30-MAY 1, 2020 in Toronto.
YOU CAN LEARN TO MAKE MEETINGS MATTER
With collaboration and teamwork as hallmarks of Agile work, facilitation becomes a key skill for Scrum Masters, Product Owners, Agile Coaches and anyone who leads teams and/or meetings.
That's why, in early 2016, I developed a two-day workshop to teach it – Facilitation for an Agile Workplace. Successful completion earns participants International Consortium for Agile (ICAgile) team facilitation certification, the ICP-ATF. Ellen Grove joins me in leading this workshop, adding her long perspective and experience as a coach and trainer to mine.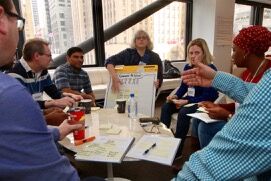 Workshop participants explore the facilitator's stance and mindset along with the pattern of a successful meeting. Then we get practical. We share tools you can use, right away, for planning, gathering data, generating insights and deciding what to do. We explore maintaining neutrality, team dynamics, dealing with difficult situations (or people).
Of course, we look at facilitating Agile practices. And we've built a visual facilitation component throughout the two days, to bring the power of visibility, so important in agile practice, to our facilitation.
I COULD SAY MORE BUT . . .
it might make more sense to hear from folks who've been part of our workshop:
"This training has made me realize how facilitation techniques and mindset can help Agile teams to communicate better and achieve next level of self realization."
"This program was great at teaching the arc of facilitation and the planning that a skilled facilitator should do when preparing for a session. I learned a great deal from the course and have been putting these skills into practice with excellent results!"
"By taking facilitation skills workshop, it changed my perspective about what a good facilitator is, and it brought to me techniques and tools to pull out the most of a team meeting."
"Sue and Ellen put a lot of thought and effort into putting the workshop together that may not be evident during the training, since they conducted it with ease and flow. However each of the activities served a purpose in driving home the important points of the material. Excellent workshop and highly recommended!"
"Agile Facilitiation Skills workshp definitely changed my perspective about facilitation. It provided me the tools, framework and strategies to better engage the audience in an agile way."
"Ellen and Sue provide a wonderful course that has tools and tricks that are practical and can be applied to your job immediately. As facilitators, they provide tremendous energy and bring a safe and joyful atmosphere over the course of two days."
"I had an opportunity to attend "Facilitation Skills for the Agile Workplace 2.0″ taught by Sue and Ellen. They are both are amazing, talented and passionate facilitators. Course contents were very well taught and explained. Sessions had enough hands-on activities which helped us understand practical implementation of what we learnt."
"Amazing class! I applied what I learned the next day and every day since. Sue and Ellen did a fantastic job facilitating and gave us tons of great techniques with enough time to practice. If you interact with people, take this class. You won't be disappointed."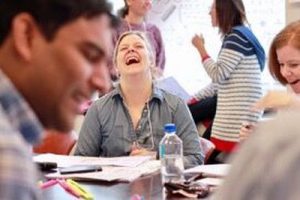 Facilitation is much more interesting and valuable than people recognize. Maybe that's because, when done well, it's almost invisible. So, I think my Scrum Master friend is right. (He often is.) Let's rebrand facilitation. Let's call it "Decision Making, Effective Communication and Awesome Teamwork for Any Workplace."
Our next workshop takes place APRIL 30-MAY 1, 2020 in Toronto.
Facilitation for an Agile Workplace meets the requirements for ICAgile's Agile Team Facilitator certification.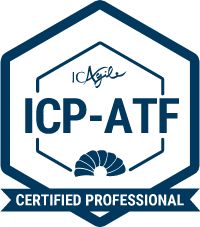 I spent some time, last week, entangled in a discussion about the meaning of words. I had used the words "intention," "goal" and "objective" interchangeably to mean whatever a person being coached might want to be, do, have or happen. That was causing someone confusion.
His confusion made me sad. And maybe a little guilty. How could I, someone who pitches clear, conscious communication, be so casual about the meaning of something as fundamental in coaching as a goal. Or is it an objective? An intention?
But had I really transgressed? In coaching, we're helping people identify what they really want. What matters is not what we call that, but what they call it. Our job is to find out how important it is to them. What they're willing to give – or give up – to make it happen. We can only do that through asking questions that reveal how they think and feel about it.
If we rely on our meaning of words, or the dictionary definition, or the generally accepted meaning in our profession or culture, we aren't serving our clients. We need to know what it means to them – and why it matters.

Still with words and meanings – in another conversation, we were bemoaning the use of the word "transformation" in the context of organizational change. On the continuum of degrees of change, from "tweak" on up, "transformation" seems pretty close to the max.
And what does transformation imply? Everything about everything changes. Transformation is what happens to a caterpillar when it turns into a butterfly. It happens to you. Transformation is what happens when a wicked witch turns a handsome prince into a frog. And magic is sometimes involved. Abra-cadabra. Throw a little agile pixie dust around and transform your organization.
Organizational transformation is more like a home renovation. Everything's disrupted for a while. It's a mess. Bits of the structure are unusable. But we put up with it, because we know we're going to get a better place to live.
When we talk to people at work about "organizational transformation" or "agile transformation," most people – including us – don't know what we're talking about. It's too big, too vague, too unseen, too magical. Let's talk about renovation. Everyone's seen at least one – and lived through it. It's something real, familiar, manageable, and within our grasp.
Words create our world – or at least our understanding of it. Sometimes precision matters. Sometimes it doesn't. What always matters is finding a word that has meaning for the person we're talking with.